Basketball heats up in the South Sound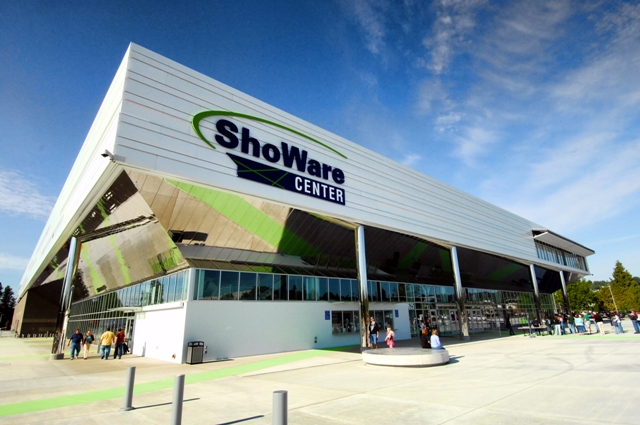 Come and check out some of the top basketball teams in the Puget Sound area with a pair of events at the ShoWare Center in Kent on Jan.
31 and Feb. 11.

First up will be the Les Schwab Kent Shootout featuring all four Kent- area high schools playing in one day at the ShoWare Center on Friday, Jan. 31. The marquee matchup is a boys game featuring third-ranked Kentridge against Kentlake at 5:30 p.m. The other boys game is Kentwood against Kent-Meridian at 8:30 p.m. The girls game feature Kentridge and Kentlake at 4:00 p.m and Kentwood and Kent-Meridian at
7:00 p.m.
Next up will be the South Puget Sound League boys and girls tournament at the ShoWare Center Tuesday Feb. 11. Championship games for both boys and girls will take place at 6:30 p.m. and 8:00 p.m.
Third-place games for boys and girls are set for 3:30 p.m. and 5:00 p.m. The games are for seeding into the following week's West Central
District Tournament.
Click here for more information on the Les Schwab Kent Shootout.