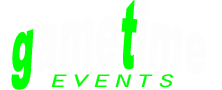 High School
Game Time Events is pleased to announce our 2016-2017 High School Basketball events schedule! Sunset Chevrolet Tipoff Classic at Auburn Riverside...

Game Time Events is proud to announce this season's High School Basketball events.  Featuring local high school boys and girls basketball...
Here are the final results from the 2015 King Showcase presented by the Ram Restaurant held Monday,...

Join us at the ShoWare Center on Monday January 19th, 2015 for the King Showcase presented by...