Redhawks win ShoWare College Classic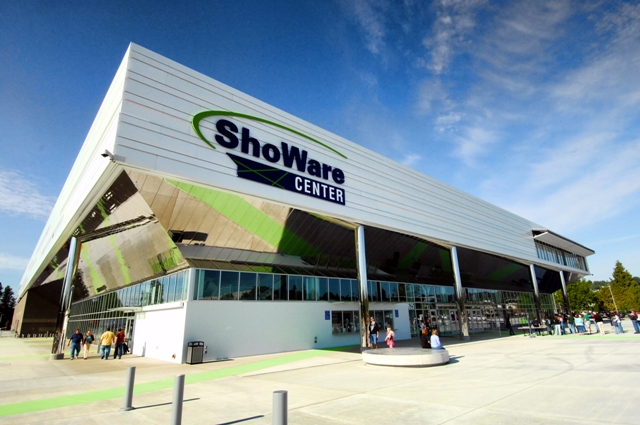 KENT – Down 13 points in the second half, the Seattle University men's basketball team used a full-court pressing and trapping defense to slowly crawl back into the game and wear down Norfolk State for an improbable 70-67 victory in the ShoWare College Classic on Thursday night.
Time seemed to be running out on the Redhawks who trailed by seven with 3:19 left.
However, SU (8-3) finished with a 10-0 run that thrilled the 1,151 at the ShoWare Center and left the Spartans gasping.
Isiah Umipig (18 points) and Clarence Trent (17) made critical baskets down the stretch, but a pair of reserves D'Vonne Pickett Jr. and Deshaun Sunderhaus delivered the biggest plays to help extend SU's five-game winning streak.
"They're not reserves," coach Cameron Dollar said. "If I could start seven dudes, they'd probably be out there starting as well."
Umipig began the late run with a free throw before Trent drained a jumper that cut SU's deficit to four.
Pickett then pulled the Redhawks to within a point with a three-pointer that sent the crowd into a frenzy.
NSU missed on the ensuing possession and Dollar called a timeout. On the sideline, he diagrammed a play for Pickett even though the backup guard had only taken one shot until that moment.
"Like I tell those guys all the time, everyone is valuable," Dollar said. Once the play started, Pickett didn't hesitate. He immediately drove and sank a layup over two defenders with 20.9 seconds that gave the Redhawks their first lead since the opening minutes.
"I'm just thinking my team has confidence in me, we practice it every day and just finish," Pickett said. Still, the Spartans didn't go away easily. Pendarvis Williams missed a long jumper and Deshaun Sunderhaus blocked Malcom Hawkins' putback attempt with five seconds left.
Umipig collected the rebound and drained a pair of free throws to cap the scoring.
"We came out a little slow in the first half so we came in at halftime and we knew we had to keep our defense tighter," said Sunderhaus, who finished with 18 points and five rebounds off the bench.