ShoWare 3 on 3 Shootout coming July 14-15th 2018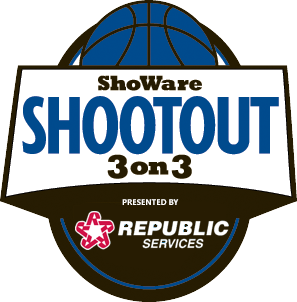 Game Time Events is pleased to announce the date for this year's ShoWare Shootout 3 on 3 basketball tournament, presented by Republic Services.  This year's event will be held July 14-15th, 2018 at the accesso ShoWare Center in Kent.
Please see http://showareshootout.com for all the details!